WEB DESIGN COMPANY IN KOCHI
Design the perfect website
Qualnex is a leading web design company in Kochi. We are well-known for providing complete IT solutions. It must be remembered that digital solutions are a key component for a successful business. For this reason, we offer custom-made digital services to help them expand. These services are built with advanced technology and include user-friendly web designs and responsive websites with smooth user experience.
A website is a major tool for developing brand strategies on a digital platform. Thus, your company needs to have a perfect online presence to grow its business. In other words, your business must use the full potential of digital platforms to capture the attention of the target audience. Furthermore, a successful business requires extensive digital marketing coupled with proper use of SEO practices. This is where Qualnex comes into the picture. As a leading web design company in Kochi, we offer responsive and fluid web designs that are easily accessible across platforms.
Trusted by over 100 world's leading companies
We offer the best web design in Kochi
Nowadays, the majority of people prefer surfing the internet on their smartphones than PCs. As a result, responsive web design has become a necessary requirement for any business. Responsive web designs can be browsed efficiently across browsers and devices. Thus, we rely on effective design practices coupled with advanced technology to help your business to flourish.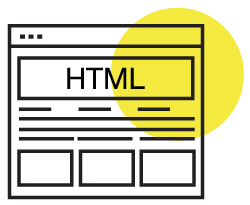 HTML Web Design
We develop all websites using the latest version of HTML so that anyone can access it using any platform without facing issues.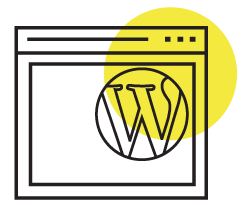 WordPress Web Design
We focus on WordPress web designs to make sure you get a CMS website that can be further developed smoothly as and when required in the future.
Custom Web Design
We build websites that truly reflect your business. We take care of choosing each and every element such as fonts, colours, and content, that perfectly fits your brand.
Why does a business
require website?
There are several reasons why a website is good for business. When your company has a high performing online presence, it is an easier and better way to showcase your brand persona. A well-designed website can convey the essence of your business in a compact way to your target audience and enables them to form a connection with you.
An organisation with an appealing website encourages more people to visit your website. Moreover, if the website has decent user experience and appearance, it enhances the integrity of your brand among customers.
Power up your workflow with integrations
Dedicated and custom-made digital marketing solutions created by us to boost your ranking in search engines.
Qualnex is a top web design company in Kochi. We provide compact IT solutions for businesses that resonate with the values of your brand. We treat each customer with equal care and help them create a consistent brand identity for their organisations so that they connect with their consumers efficiently.
As a leading web design company in Kochi, we help your company experience the best customer experience. We are based in Kochi, Kerala with an extensive client base all over the world. We ensure your business to grow substantially with an online presence.
Let's start a conversation